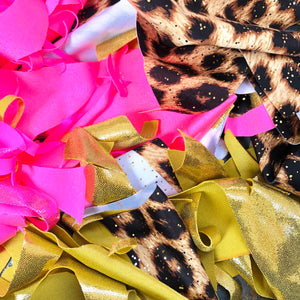 As efficient as I try and be with my cutting, I always end up with scraps.  These pieces are small and of no use to me.. to tiny, there will always be a mixture of colours or patterns  but they will be scooped up and bagged at random x
the are perhaps useful for collages and craft projects at home or at school.
my might find the odd piece big enough for a Barbie make over but they are generally very small.
The cost simply covers my postage.